Please note that if you are presenting a paper in one of the conference sessions you must choose the full conference registration or student conference registration option.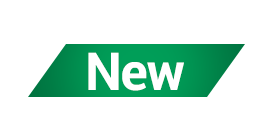 You may register online here.
---
IMPORTANT ANNOUNCEMENT !!!!
Author Registration Deadline is 15th June 2019. One author from each paper must complete a Full Registration (USD$650) by this date and mention the paper number in the registration. This process must be completed for your paper to be included in the proceedings. Student Registration (USD$450) may be used where lead author is a student. Students are required to email proof of current student status (e.g. official letter from their supervisors) to pricai2019@gmail.com. 
Registration fee
Category

Early Bird Rate*

Standard Rate

Onsite Rate

(until 30th June 2019)

(after 30th June 2019)

(from 26th August 2019)

Full Registration

USD $650

USD $750

USD $800

Student Registration

USD $450

USD $500

USD $550

1 Day Registration

USD $200

USD $225

USD $250

Student - 1 Day Registration

USD $125

USD $150

USD $175

2 Day Pre-Conference Registration

USD $350

USD $400

USD $450

Student - 2 Day Pre-Conference Registration

USD $200

USD $240

USD $275
*Early bird rates effective through 30 June 2019
Conference registration inclusions:
Full Registration
· Access to all conference sessions/workshops/tutorials
· Morning tea, lunch and afternoon tea during scheduled breaks
· Invitation to Welcome Reception
· Invitation to Conference Dinner
· Access to electronic proceedings
· Conference kit
Student Registration
· Access to all conference sessions/workshops/tutorials
· Morning tea, lunch and afternoon tea during scheduled breaks
· Invitation to Welcome Reception
· Invitation to Conference Dinner
· Access to electronic proceedings
· Conference kit
*Students are required to email proof of current student status (e.g. letter from their supervisors) to This email address is being protected from spambots. You need JavaScript enabled to view it.
1 Day Registration
· One day access to conference sessions/workshops/tutorials
· Morning tea, lunch and afternoon tea during scheduled breaks
· Access to electronic proceedings
· Conference kit
Student 1 Day Registration
· One day access to conference sessions/workshops/tutorials
· Morning tea, lunch and afternoon tea during scheduled breaks
· Access to electronic proceedings
· Conference kit
2 Day Pre-Conference Registration (only for PKAW and other 2 day workshops/tutorials)
· Access to chosen 2 day workshop/tutorial
· Morning tea, lunch and afternoon tea during scheduled breaks
· Invitation to Welcome Reception
· Access to workshop/tutorial electronic proceedings
· Conference kit
Student 2 Day Pre-Conference Registration (only for PKAW and other 2 day workshops/tutorials)
· Access to chosen 2 day workshop/tutorial
· Morning tea, lunch and afternoon tea during scheduled breaks
· Invitation to Welcome Reception
· Access to workshop/tutorial electronic proceedings
· Conference kit